How does it work?

Getting Pregnant is Like an Archer Trying to Hit a Target
The more arrows he can shoot onto her bulls-eye, the
better chance they will have to naturally conceive.
But Sometimes Things Don't Work Just Right
Small obstacles can prevent conception: the archer may not have enough arrows,
his arrows might not fly very well, the environment may keep the arrows from reaching the
target, or her target may be shifted and harder to reach.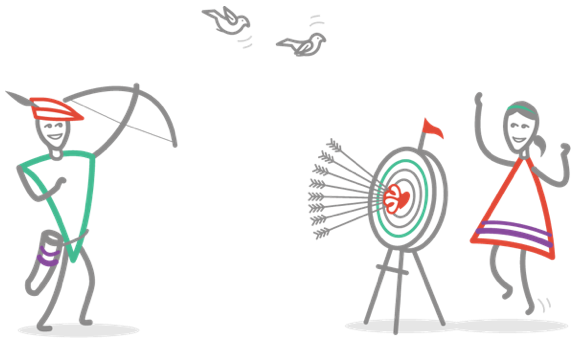 The Conception Kit® Supports Your Natural Fertility
When you use the Conception Kit® at-home system, the process of natural conception is enhanced which ensures that all the arrows have their best chance for a
bulls-eye, and you have your best shot of having a baby.
So You Can Get Pregnant Naturally
Couples who use the Conception Kit® feel relieved that they don't need expensive
and invasive fertility treatments to get pregnant - they just need fertility support.
Discover the Conception Kit's simple, yet innovative at-home support for your fertility.
Get ready to hit the bullseye!