The Conception Kit® at- home system from Conceivex, the only FDA-cleared treatment for low sperm count that is an insurance benefit through pharmacy benefit managers. Thus making the Conception Kit® at-home system is a simple copay at the pharmacy if the patient has this in their policy.
BLOOMFIELD HILLS, MI December 1, 2015 - Conceivex, Inc. (www.conceptionkit.com), a privately owned reproductive healthcare company headquartered in Bloomfield Hills, MI, is pleased to announce the addition of Adam Boris, Dr. David N. Madgy, and Jane Mary Sullivan to its Board of Directors. Michael La Vean, Founder and President of Conceivex noted "The new directors bring a different level of healthcare industry expertise and guidance as the company continues to launch its core product and seeks to commercialize other corporate healthcare related technologies. We are pleased to have this compliment of professionals as part of our team."
Conceivex New Board Members
Adam Boris
Mr. Boris has more than 30 years' experience in leadership positions with Fortune 500 and high-growth technology and service companies. As CEO of ICNet Systems, Inc., he grew the company to the leading product in clinical decision support in its category and successfully engineered the sale of ICNet to a Fortune 500 healthcare company. Mr. Boris also serves as a Board of Trustee for Norwegian American Hospital.
David N. Madgy, D.O.
Dr. Madgy currently serves as Chief of the Otolaryngology department at Detroit Medical Center, is among the attending staff at Providence Hospital and William Beaumont Hospital, and is a professor of Otolaryngology at Michigan State University.
Jane Mary Sullivan
Ms. Sullivan is a pioneer and entrepreneur having started and run two non-profits, a school for training home health aides, and two for-profit business in the home health industry. For over thirty years Sullivan has helped companies to adapt to new market conditions and has consulted with industry leaders.
The Conception Kit® at-home system, is a three month treatment that is used in the privacy of home. This medical device is an inexpensive alternative to invasive infertility procedures. It is the only cleared FDA treatment for low sperm count and sperm motility, or a hostile vaginal environment that is covered as a pharmacy benefit under a patient's insurance policy. The Conception Kit® is eligible for reimbursement from some of the largest pharmacy benefit manager in the United State.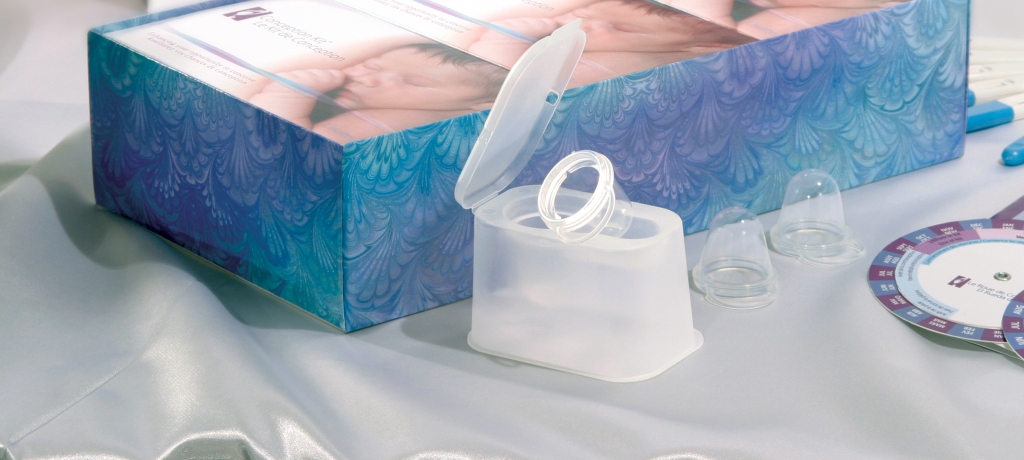 About the Conceivex, Inc.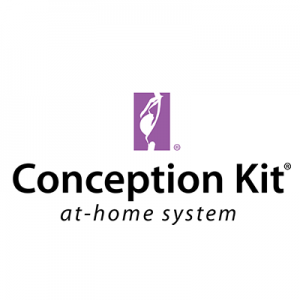 Conceivex, Inc. is a late stage medical device company dedicated to discovering and commercializing novel FDA approved technologies within the areas of Reproductive, Women's, and Urological health. The highly complex medical challenge that Conceivex addresses is helping couples who struggle with a number of the root causes that lead to infertility to achieve a healthy conception naturally.
The company's lead product, the Conception Kit® at-home system, is the only FDA cleared treatment that is covered by insurance available to female and male patients who suffer from abnormalities such as a hostile vaginal environment, sperm motility issues, and low sperm count that can result in infertility. Achieving a "Best in Class" designation from Urologists and OB/GYN's alike, the Conception Kit® at- home conception system is a fully integrated systematic treatment approach that reproductive specialists are defining as the "first step" in addressing a number of the root causes for infertility. Of significance, Conceivex, Inc. has secured NDC coding designation with approvals for insurance reimbursement through pharmacy benefit managers and medical payers.
Since the Conception Kit® became available more than 250 healthy babies have been conceived and born through the use of the Conception Kit®. During a Conceivex sponsored Consumer Research study of 500 targeted consumers, nearly 20% of the patient population conceived a child within 90 days.
A critical aspect to the Conception Kit® is that the device can be used as a stand-alone treatment, or in conjunction with other treatment modalities, or after other therapies have failed. For the first time, reproductive healthcare and treatment can be defined as a step by step treatment process that contains a number of care alternatives. Cost is no longer a deciding factor as well. The Conception Kit® at home system is reimbursed by Pharmacy Benefit Managers such as Express Scripts, Caremark, Pro Care RX and others through a drug code with no substitute. Patients can use the Conception Kit during the first twelve month prior to other medical benefits being reimbursed (making this a first step in step therapy).
MEDIA CONTACT
Colleen Burell
Vice President of Relationship Strategy
Tel: +1 (312) 315-8788
E-Mail: cburell@conceivex.com
[schema type="organization" orgtype="Organization" url="http://www.conceptionkit.com" name="Conceivex, Inc." description="Conceivex, Inc. manufactures and distributes the Conception Kit® at-home system, a safe, effective, and reasonably priced method to help women and couples overcome infertility in the privacy of their own home. The Conception Kit® at-home system is FDA cleared and easy to use. " street="4111 Andover Road" city="Bloomfield Hills" state="MI" postalcode="48302″ country="US" phone="(616) 642-6917″ ]