The Conception Kit® at-home system offers couples an affordable fertility treatment option that can increase their chances of becoming pregnant without the high costs of clinical procedures.
Couples who are looking to enhance their ability to conceive may consider many different factors when deciding what steps to take. Many couples find that they wish to begin with the most basic tools and resources available to help them get pregnant before moving on to more specialized tests and treatments.   While there are many reasons for choosing different early approaches, the costs alone can be a deciding factor. Depending on the circumstances and medical needs of each couple, the expense of various fertility treatments can be high. Thankfully, there is a cost-effective choice available that addresses many of the causes of infertility and has proven to have a strong rate of success – The Conception Kit® at-home system.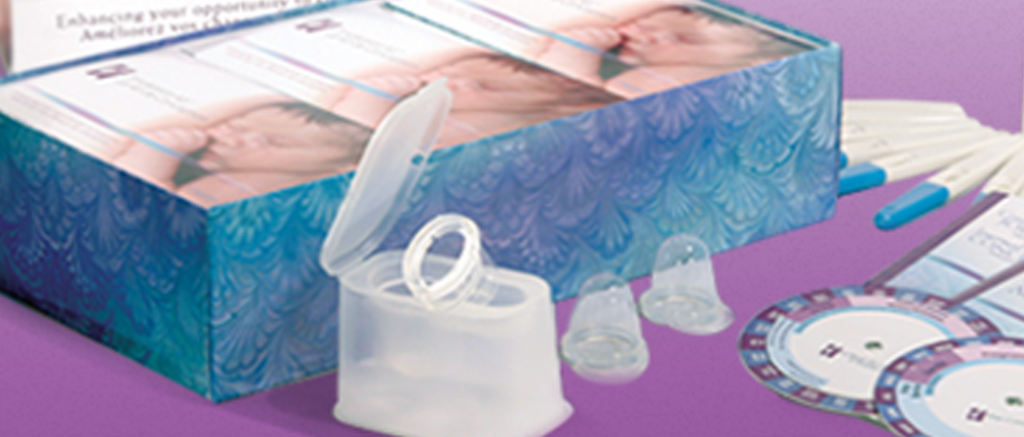 The Conception Kit® at-home system is an FDA-cleared reproductive healthcare system that uses timed ovulation and cervical cap insemination done in the privacy of home. The comprehensive three-month program contains everything needed to enhance the opportunity for conception. Compared to the high cost of infertility treatments, the Conception Kit® at-home system offers a convenient and private at-home treatment program without the added stress of incurring long-term financial obligations. According to the National Infertility Association, the average cost of an in vitro fertilization (IVF) cycle in the United States is $12,400. The average cost of intrauterine insemination (IUI) is $864 and can be as high as $2400 in some locations.  The Conception Kit® at-home system is covered as a pharmacy benefit under many insurance plans and can be purchased during the initial twelve months of trying to conceive. In contrast, the Conception Kit® at-home system is available through insurance benefits for a $25 - $50 copay at the pharmacy and without insurance for just $350. When you consider that this is a three-month fertility treatment, even without insurance the kit is less expensive than clinical diagnostic tests or infertility treatments. Additionally, the Conception Kit® at-home system can be used before completing clinical fertility testing and treatments and in conjunction with fertility medications. It is a much less invasive method that can be used in the privacy of one's own home and gives couples more control over their family planning choices at an affordable price.
About Conceivex Inc.
The mission of Conceivex Inc. is to give women and couples health care products that assist them in reaching their reproductive goals. Currently, one in six women is looking for help becoming pregnant. This is why Conceivex manufactures and distributes the Conception Kit® at-home system, a safe, effective, and reasonably priced method to help women and couples overcome infertility in the privacy of their own home. The Conception Kit®at-home system is FDA cleared and easy to use.
Conceivex, Inc.
4111 Andover Road, West Third Floor
Bloomfield Hills, MI 48302
(616) 642-6917