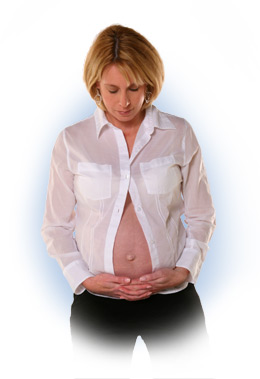 Conception and Infertility Links
The National Infertility Association provides education, advocacy and support for men and women facing the crisis of infertility. www.resolve.org
The American Fertility Association is the national patient advocacy organization where the "No Barriers" membership is always free and information is accessible 24/7. www.theafa.org
Women's Health and Fertility.com contains products that will be helpful with contraception and parenting after the birth of your baby. www.womenshealthandfertility.com
Child.com contains articles and information on achieving conception as well as pregnancy and beyond. www.child.com
Conceive Magazine focus on topics that celebrate the creation of families. www.conceivemagazine.com
Fertile HOPE is an organization that gives cancer patients deep discounts on fertility preservation services. www.fertilehope.org
The American Society for Reproductive Medicine is a multidisciplinary organization for the advancement of the art, science, and practice of reproductive medicine. The Society accomplishes its mission through the pursuit of excellence in education and research and through advocacy on behalf of patients, physicians, and affiliated health care providers. The Society is committed to supporting and sponsoring educational activities for the lay public and continuing medical education activities for professionals who are engaged in the practice of and research in reproductive medicine. www.asrm.org
The Kaiser Family Foundation's State Health Facts gives explanations of each state's policies regarding conception related issues in the United States. www.statehealthfacts.kff.org
The American Pregnancy Association is a national health organization committed to promoting reproductive and pregnancy wellness through education, research, advocacy and community awareness. www.americanpregnancy.org
The Americanbaby web site gives information on preconception through the development of the child. www.americanbaby.com
FertilityPlus is a non-profit website for patient information on trying to conceive. They are not medical professionals, but are providing information that is written by patients for patients. www.fertilityplus.org
The family site for MSN will give you a variety of subjects dealing with conception, families and fertility. www.family.msn.com
A fun and supportive community. www.awesomebabies.com
The Cervical Barrier Advancement Society (CBAS) aims to raise the profile of cervical barrier methods both for preventing pregnancy and potentially HIV and other sexually transmitted infections/disease (STIs/STDs). www.cervicalbarriers.org
The iVillage web site is designed for women and has a good pregnancy and baby section. www.ivillage.co.uk
Ingfertility is the parent web site for Pre~Seed lubricant. Pre~Seed provides moisture without harming sperm. www.ingfertility.com
Mayo Clinic has a preconception planning section in their web site that helps prepare your body for pregnancy.
www.mayoclinic.com
The Baby Making 101 Ebook is a web site that teached how to get pregnant faster throught fertility awareness. www.babymaking101.net
Pregnancy-place is a web site that has valuable links to resources, services, products and communities, providing answers to your pregnancy and birth needs.
Les troubles de la fertilité touchent nombre de couples. Mais on peut vaincre la stérilité : inducteurs d'ovulation, insémination artificielle, fécondation in vitro... Tout savoir sur ces méthodes.
http://www.doctissimo.fr/html/grossesse/avant/index_infertilite.htm
La santé de la femme expliquée par des praticiens : grossesse, accouchement et allaitement, contraception, stérilité et ménopause.
Articles sur la conception, la fertilité et la grossesse, forums, bibliothèque, annuaires de maternités, questions médicales, développement du fœtus en image.
Version online du magazine, Famili propose aux parents des conseils, astuces et infos pratiques.
Infos pratiques pour préparer la venue au monde de bébé (conception, alimentation, beauté, accouchement, sommeil, etc.)
Association qui aide les femmes en difficultés avec la grossesse : grossesse éprouvante, stérilité, interruption médicale et volontaire de grossesse, risque d'avoir un enfant handicapé.
Informations sur les problèmes de stérilité.
http://www.aufeminin.com/maternite/sterilite/vaincre.asp
L'Association Française pour la Contraception. L'association a pour but de faire connaitre et promouvoir les méthodes de contraception.
http://www.contraceptions.org/menu.htm
Sitios en Español
Información sobre el embarazo, el desarrollo del feto, el parto, el bebé y el desarrollo del niño.
http://www.elbebe.com/embarazo/
Contenidos sobre preconcepción, embarazo, nacimiento del bebé y primeros años de infancia.
Preconcepción, embarazo, guía del niño y especialistas.
De Wikipedia, la enciclopedia libre, información sobre los métodos anticonceptivos.
http://es.wikipedia.org/wiki/M%C3%A9todo_anticonceptivo
Noticias, reseña de productos y artículos sobre el embarazo, periodo de lactancia, niños y adolescentes.
Sección de fertilidad, embarazo, parto, infancia y familia; incluye tienda de puericultura.