The Conception Kit® at-home system enables couples to maximize their chances of getting pregnant without having to hassle with insurance waiting periods.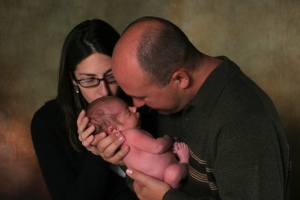 In the United States, there are as many as one in six couples who are unable to conceive a child. The age range of these couples varies from adults in their early twenties to partners in their late thirties or even forties. No matter when a couple decides to have children, there is always a risk that they may face infertility challenges and this can be a very frustrating and emotional journey. In the United States, many couples choose to seek out infertility treatment to help them successfully get pregnant. These treatments can be very expensive and difficult to access due to financial and geographic constraints. However, there is a new early infertility treatment available that can help couples conceive that is both affordable and accessible.
The treatment is known as the Conception Kit® at-home system. This is a comprehensive infertility treatment - available by prescription only - and provides all the materials needed for a three-month treatment period. The Conception Kit® allows couples to take fertility treatment into their own hands in the privacy of their own home. The Conception Kit® at-home system is indicated for common fertility issues such as low sperm count, low sperm motility and hostile vaginal environment. The Conception Kit® includes 24 ovulation predictors for timing the Luteinizing Hormone Surge (LHSurge) and provides medical-grade materials to protect and concentrate sperm near the cervix to optimize the opportunity for fertilization.
Addressing Common Infertility Issues at Home
The Conception Kit® at-home system directly addresses most common problems people have with infertility. Studies have shown that 90% of sperm die in the vagina within the first ten minutes. Thanks to modern research and technology, the Conception Cap® provides an ideal environment for sperm to survive in so they are better able to penetrate the cervix and progress towards fertilizing the egg.
No Waiting Period
By using a fertility treatment like the Conception Kit® at-home system, couples are able to optimize their chances of getting pregnant without a waiting period. This is a great benefit for couples who are not able to access other treatment options during the one-year waiting period mandated by their insurance provider if under 35. This is especially important when you consider that after age 30 there could be increased risk of complications during pregnancy.
How Does It Work?
To use the kit, couples start by reading the Instruction for Use Manual and recording details of their cycle in the Conception Journal. The Practice Conception Cap® helps the couple learn proper placement on the cervix. Ovulation predictors determine when the best time for conception to occur. Next, the couple enjoys sex in the comfort of their own home using the Latex-Free Semen Collector and Sperm Friendly Intimate Moisturizer.   Semen is collected and transferred from the semen collector to the soft and flexible Conception Cap® which is then placed over the cervical os (opening) and left there for 4-6 hours. The Conception Cap® protects the sperm so they can live up to and beyond 6 hours and are concentrated around the opening of the cervix so they have the best chance of entering the uterine cavity to fertilize the egg. This way, semen with low sperm count or motility is given the optimal chance of penetrating the cervix. Lastly at the end of the woman's cycle the pregnancy test is used to determine if conception has been achieved.
The Conception Kit® at-home system can be obtained through a prescription and is now covered as a prescription benefit under many insurance policies for a $35-$80 co-pay.   This makes it a convenient and affordable early choice for couples who want to take a more assertive approach to getting pregnant. It provides couples with more options to help enable them to be able to have children and start or grow their family.
About Conceivex Inc.
The mission of Conceivex Inc. is to give women and couples health care products that assist them in reaching their reproductive goals. Currently, one in six women is looking for help becoming pregnant. This is why Conceivex manufactures and distributes the Conception Kit® at-home system, a safe, effective, and reasonably priced method to help women and couples overcome infertility in the privacy of their own home. The Conception Kit® at-home system is FDA cleared and easy to use.