Conception & Infertility Support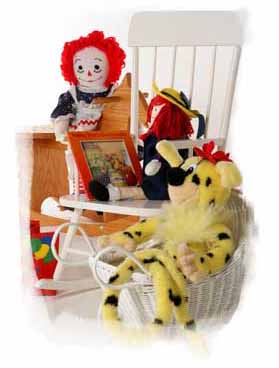 Facts & Myths
---
Fact: Infertility is no longer considered just a female problem. When it comes to infertility problems, 40% stem from male related issues, 40% from female related issues and 20% involve couples where a combination of both male and female reproductive issues are present. The Conception Kit addresses both male and female infertility issues. (See About the Conception Kit section)

---
Myth: If a couple can't conceive, they just need to try harder. Trying harder will not solve the problem. Couples need tools that can aid their undiagnosed situation. The Conception Kit is an important tool couples can use.
---
Fact: Most people suffering from infertility are over the age of 30. Life style and culture have played a part in couples waiting to conceive. Many couples in their thirties have grown up being told that they should first graduate from high school, then go to college, start a career, marry and finally, after all that has been accomplished, have children. While this may be a great plan financially and may even help you become a mature adult, waiting to have children until into your thirties is not a good plan, biologically speaking. Some physicians believe that by the age of 27 women should consider starting a family. After age 27 both the man and the woman could be putting their fertility more and more at risk as each year passes.
---
Myth: Once you have adopted a baby it will be easier to conceive one naturally. Many adopting couples hear this and it just is not true. Adoption is a wonderful way to create a family. However, adopting will in no way change the physical problems you are facing with infertility.
---
Fact: Changing your lifestyle can improve your fertility. Being over or under weight can cause hormonal imbalances and cysts on the ovaries. Avoiding alcohol, quitting smoking, keeping testicles away from heat, and following a healthy diet and healthy lifestyle can help a couple trying to conceive. However healthy these changes are, they will not solve all fertility issues couples face. They should be viewed as only some of the things a couple should do when trying to conceive. (See the Hints and Tips section for more information on lifestyle changes than can be helpful.)
---
Fact: Many insurance companies pay for the Conception Kit. Check your policy very carefully. When it comes to infertility treatments every insurance company is different. The average cost for in vitro fertilization (IVF) treatments starts at around $18,000. Couples have been known to refinance their homes to pay for the services of an infertility clinic. The Conception Kit is an affordable option for couples who want to enhance their opportunity to conceive.
---
Fact: If a woman is using an oral birth control method it will take on average at least six months for her cycle to go back to normal. If a woman is using a chemical birth control method it can take up to 18 months to return to normal. This time frame should be considered when choosing a birth control method. The method of birth control used affects reproductive hormones which will effect how your monthly cycle returns to normal and when. This in turn affects your conception opportunities.
---
Myth: If a woman misses taking just one birth control pill she could become pregnant. While this is theoretically true, it is highly unlikely and not realistic. Women who grew up thinking this often assume that they should be able to stop the pill one day and conceive the next. The truth is that it takes on average six months for your cycle and your fertility to return to normal.
---
Myth: You can become pregnant at any time during your entire monthly cycle. You can conceive during ovulation only. However, every woman is unique, so the day and length of ovulation is also unique to each woman. Thus it is important to know your own body and your cycle. The Conception Kit comes with a Conception Journal that will help you identify your different stages during your monthly cycle.
---
Fact: Age is one of the main reasons behind secondary fertility. Many couples have no problem conceiving their first child while in their 20's, yet struggle conceiving a second child when they are in their 30's.
---
Myth: "Just relax and don't worry, you'll get pregnant." For couples trying to conceive this well meant statement from friends and relatives can be both patronizing and wrong. The truth is that sometimes couples need a helping hand to conceive, and all the relaxing in the world will not address some of the physical infertility issues couple face. The Conception Kit can be an important aid to overcoming many of the infertility issues a couple may face. (See About the Conception Kit)
---
Fact: Conception sex may not be as emotionally rewarding as recreational sex. Couples who are trying to conceive may lose some of the romance and spontaneity that they would normally expect. Conception sex requires timing and a willingness to engage in sex on a certain day. For some couples conception sex involves vaginal dryness since the woman may be stressed or not in the mood for sex. Each Conception Kit includes an intimate moisturizer for each month. Couples who are experiencing dryness will find sex much more comfortable by using the intimate moisturizer. In addition, the intimate moisturizer will not interfere with the sperms' ability to swim. This is very important point to consider when you are trying to conceive.
---
Myth: Sperm live for only one day. Research has shown that a sperm can live up to 5 days inside a woman.