How to Use the Semen Collector and Intimate Moisturizer Sample with the Conception Cap.
---
Once ovulation occurs it is time to have sex normally using the special non-latex semen collector. If desired, the sperm friendly Pre-SeedEX Intimate Moisturizer sample can be used. Both of these products are specially designed not to interfere with conception.
After ejaculating into the collector, remove it immediately. The semen will be thicker and easier to work with. The longer you wait, the thinner and more liquid the semen will become.
The Conception Cap comes packaged in a tray that will hold the cap upright on any flat surface. Simply squeeze the semen from the collector into the Conception Cap.
Use only the semen collectors provided in the Conception Kit. These collectors were selected & tested to make sure they will not have any detrimental effect on your sperm's motility and livelihood. Latex condoms kill sperm, and latex gives some people an allergic reaction. Many condoms contain spermicide that will kill your sperm.
If vaginal dryness is a problem the Conception Kit has included a sample of the Pre-SeedEX Intimate Moisturizer. Do not use other products due to the fact that other lubricants, moisturizers and folk medications (such as egg whites) can prevent pregnancy from occurring by killing sperm. Most popular lubricants can create a barrier that interferes with sperm movement. Sperm in Pre-SeedEX are able to move freely through both the semen and the Pre-SeedEX moisturizer sample.*
| | |
| --- | --- |
| | * Pictures taken in laboratory at 200X magnification after 10 minutes of contact between semen and products. |
Warning:
---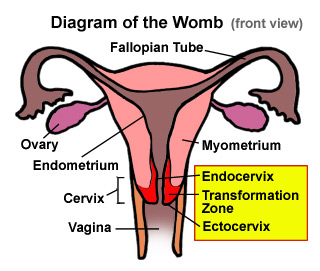 Using the non-latex semen collector included in each monthly kit will not protect you from HIV and Sexually Transmitted diseases (STD's).
---
The purpose of the special semen collector in the kit is to collect the semen. The semen is then transferred to the Conception Cap, which is then placed over the cervix. By placing infected semen over the cervix you are increasing your chances of contracting a sexually transmitted disease (STD) or HIV.
---
At the

cervical transformation zone

, (the part of the cervix that feels like the very tip of your nose) there are

CD4-like receptors

. Putting CD4-like receptors in contact with HIV dramatically increases your risk of contracting HIV. Do not use semen from a partner that has

HIV

or an

STD

.